SNCR stands for Selective Non-Catalytic Reduction, a process used to reduce nitrogen oxide (NOx) emissions in industrial processes. It is a cost-effective and efficient method of reducing NOx emissions without the use of catalysts.
The SNCR system works by injecting a reducing agent, usually urea or ammonia (NH3), into the exhaust gas stream. The ammonia reacts with NOx in the presence of heat, which decomposes the NOx into nitrogen (N2) and water (H2O). This reaction takes place in the temperature range from 850°C to 1100°C.
The effectiveness of the SNCR system depends on several factors, including the temperature of the exhaust gas, the concentration of NOx in the exhaust gas and the amount of reducing agent injected. The system can achieve NOx reduction efficiencies of up to 70%, depending on these factors.

The SNCR system is commonly used in power plants, waste incinerators, and other industrial processes that produce high levels of NOx emissions.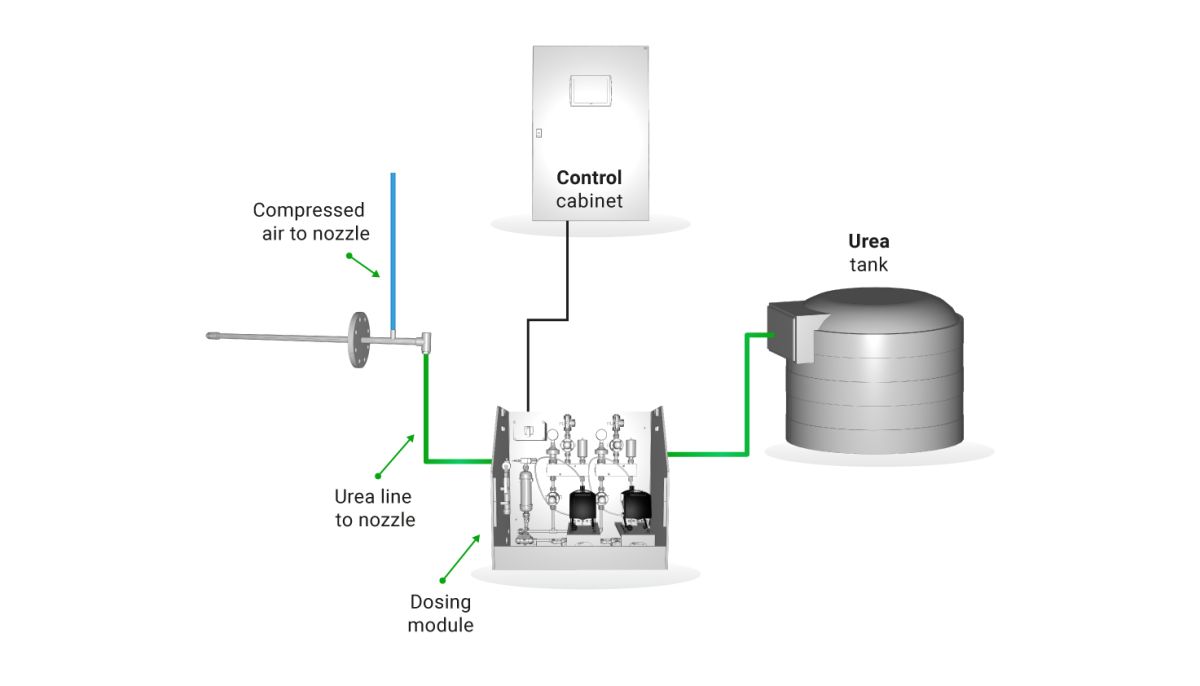 Contact us
Our team is happy to answer any questions.